Right At Home Business Cards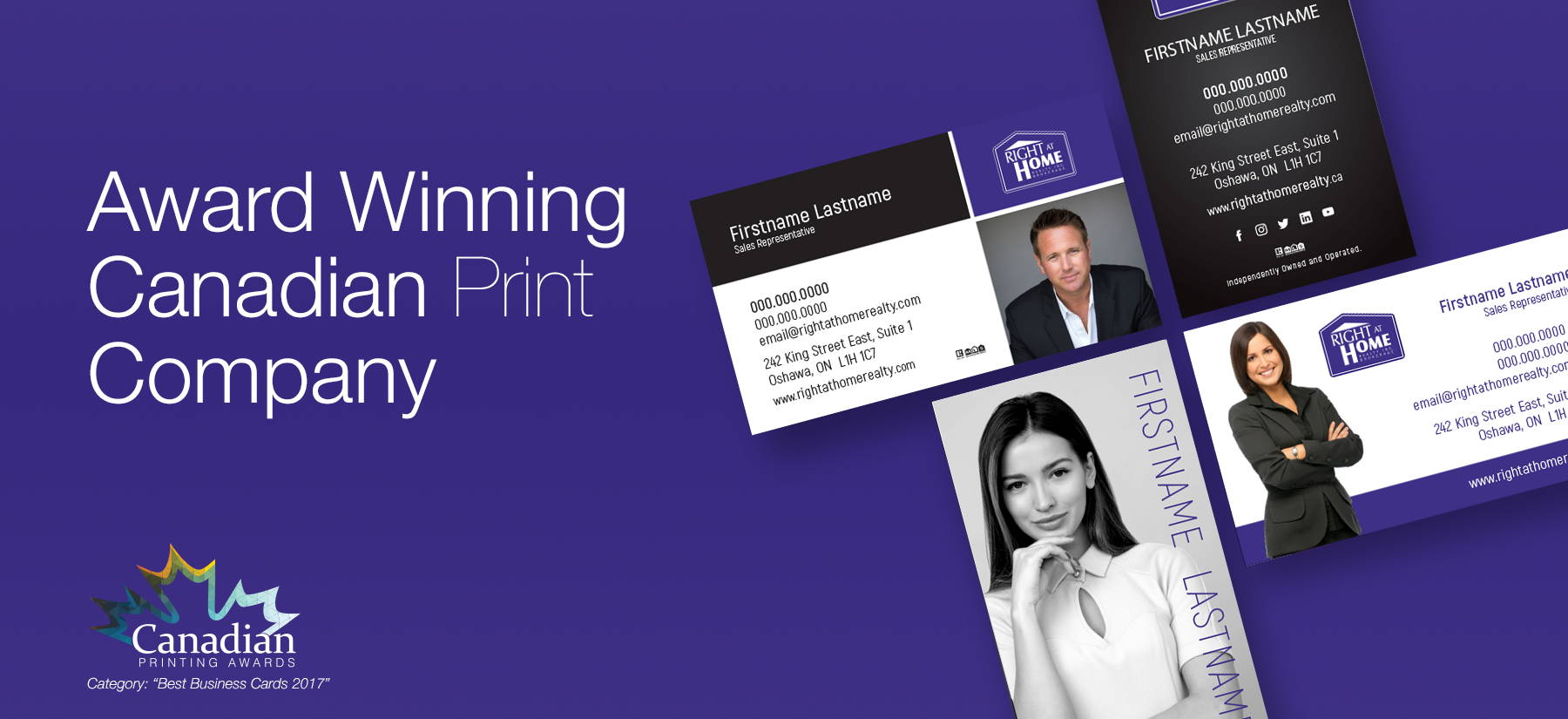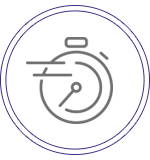 How long it takes...
• 2-4 Days for standard series cards
• 4-7 Days for premium & luxury series cards
• 7-14 Days for ultra thick collection business cards
• Production time doen't include shipping time.
SPECIALTY FINISHING OPTIONS

Elevate your cards with...
• Make your corners round
•

Emboss

your logo or company name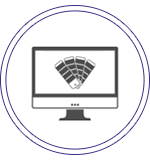 The choice is yours...
• Re-create your current design $35
• Custom business card design $60
---
VIEW OUR FREE SUTTON TEMPLATES
We have 10 newly branded Right At Home business card templates. There's no cost to you, simply select a template fill out the content form and purchase a card. You will receive a proof back of your artwork within the next business day.
---
LEARN MORE ABOUT OUR BUSINESS CARDS

---
All of our business cards are produced in-house at our Mississauga, Ontario production facility. Whether you're looking for a high-quality set of business cards that are cost effecient, something more premium, luxurious or even business cards that are really thick, with our 12 different types of business cards you can be confident we will have the right business cards to fit your personality and budget. You can pick up your order from our office in Mississauga or have them shipped to your door anywhere in Canada. Shipping costs range from $15-$25 and add 1-3 business days until you receive your cards. If you need cards in a rush, we have same and next day options, to find out more call us toll free at 1-844-994-0442.
---
---
Feel them for yourself and order a FREE business card sample pack today!
Free Business Card Sample Pack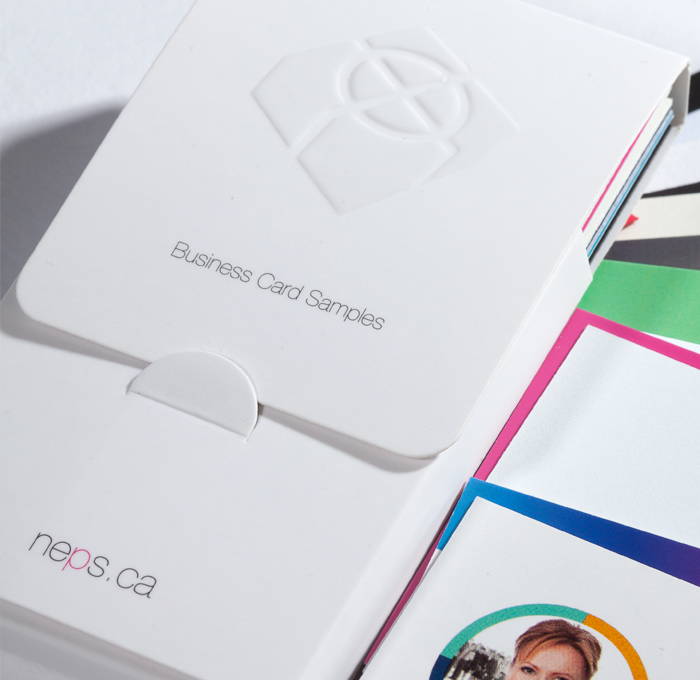 ---
Touch and feel our 12 different types of business cards. We'll send them out to you at no charge, simply fill out this form with your mailing address.
Thanks!
This field is required
This field is required
This field is required
This field is required
This field is required
This field is required