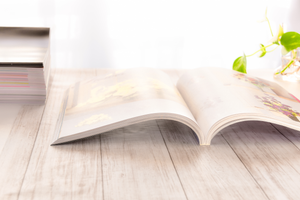 How to Make a Catalogue: The Ultimate Guide
Are you wondering how to make a catalogue to boost your business? If so, this blog post's a must-read. Click here for further information!
58% of online shoppers consult catalogues when making purchase decisions.
In fact, catalogues can be your key to effectively marketing your products or services, whether you operate an online or brick-and-mortar store.
Catalogues provide consumers with clear visuals of what you have to offer. Plus, they give you a chance to express your company values and incorporate other relevant information about your selections.
You may be eager to harness the marketing potential of catalogs, but you may not know where to begin.
This post is your ultimate guide to how to make a catalogue that truly showcases what your business is all about.
Read on for insight!
1. Know Your Brand
It's important to view your catalog as a marketing tool. In this sense, your catalog should first and foremost convey your brand and/or your company values.
Before diving into your catalog design, identify all aspects of your brand. Now is the time to design a logo, for example, if your company currently lacks one.
It's also the time to identify your underlying values, mission, and target audience. All of these things can inform the products you choose to highlight in your catalogue, the format of the catalogue itself, and even how long it is.
An effective catalogue will promote your brand image on every single page. The best catalog design tips will fully integrate your company mission and brand ideology.
2. Establish Your Collection
Once you've established key components of your brand, it's time to decide what you actually wish to present in your catalogue.
When it comes to how to make a product catalogue, it's important to choose your product scope before you dive into catalog design. Some catalogues, for example, may only be a few pages long, showcasing select items from a larger collection.
Other catalogues contain a company's full product selection. These can be as long as 100 pages (if not longer).
The scope of your catalogue collection will hinge on your catalog intentions themselves. Perhaps you wish to create a catalogue of all of your hardware store's faucets.
Or maybe you want to showcase a few case studies from your design studio.
Choose a collection that resonates with your marketing efforts and brand image. Make sure that you can adequately portray all items in this collection.
It's helpful to create a digital list of this collection so that you can keep track of each item during catalog creation. This list will be helpful when you generate product descriptions later on.
3. Acquire Professional Product Photos
When it comes to how to make a printed catalogue, it's essential to spend some time developing images.
This should be the case regardless of what your catalogue presents. Successful product catalogues include professional photos of all available items.
Equally effective non-product catalogs include relevant imagery of staff members, services rendered, and more.
It's possible to take a professional photo without spending thousands of dollars on expensive camera equipment. However, be wary of taking pictures of your products or staff members with a mobile phone.
You may wish to hire a commercial photographer to take product photos, depending on your marketing budget. If you do take photos of your products yourself, make sure you use high resolution when shooting.
Photograph your products on consistently plain backgrounds. Ensure that you can upload photos digitally in a format suitable for printing.
Try to capture images of your products or services with an eye toward what your customers will want to see.
4. Define Product Features
Second to visuals, a powerful catalogue will incorporate appropriate descriptions for the items displayed in its pages.
While creating product features may feel tedious, these are an important catalogue component that can influence purchase decisions.
All product features should be informative and concise. What's more, product features for similar items should follow an identical format.
It is possible to go overboard when writing product descriptions. Remember that your catalogue should inform customers but not turn them away with excessive verbiage.
If you're crafting a catalogue to showcase your faucet collection, some essential features to highlight in product descriptions could include material, dimensions, plumbing compatibility, ease of install, finish, price, and colour availability.
Store all of your product descriptions in one document for easy uploading. You may wish to hire a copywriter or copyeditor to ensure that the content is rich, relevant, and error-free.
5. Choose Size, Length, and Format
Even a catalogues size can make a particular statement to your customers. When designing your business catalogue, don't neglect key features such as size, length, and format.
In general, it's advisable to choose a catalog size that is easy to handle. Some customers may be turned away by a tome-like collection of your products.
On the other hand, a slim catalogue may not accurately convey the full range of your product selection.
Choose a size for your catalogue that resonates most with your brand and products offered.
What's more, decide what length you'd like your product catalogue to be. Dense, lengthy catalogues may be informative, but they may not prove as effective when it comes to marketing purposes.
Size and length can help determine the overall format of your catalogue. Standard product catalogues will have an introduction, filler pages, a company statement, table of contents, and product pages.
Others may include more overt advertisements for products or services. Some may incorporate indexes, order forms, or interactive elements.
Selecting the format of your catalog can help you generate and organize your content efficiently.
6. Generate Relevant, Organized Content
Most business catalogues contain more than product images and descriptions. Remember that your catalogue is essentially a marketing tool.
You may wish to include a company statement prior to your product pages. Perhaps you want to incorporate an order form or Frequently Asked Questions page.
All of this content should get just as much attention as product descriptions and features. It should also be organized in a logical fashion.
Use filler content as a chance to talk up your brand, company values, or history. Make sure to keep the tone of your text consistent throughout the catalogue.
Colour schemes can help you organize certain types of content. For example, you could display product pages on a darker background and informational pages on a lighter background.
This is especially key if your catalog is likely to be on the longer end.
Throughout the organization process, always keep a birds-eye view of your catalogue in your mind. Pay attention to pages that have negative or blank space, for example.
Think about the relationship between specific pages, too. Ideally, a customer should flip through your catalogue and feel that the transitions between pages are seamless and logical.
It can be helpful to use a software program like Microsoft Publisher to keep your content and images organized.
7. Consult a Graphic Designer
When it comes to catalogue design tips, it may be worth consulting a graphic designer. If the world of product images, catalog formatting, and colour schemes is overwhelming, a designer can provide some much-needed assistance.
The right graphic designer can take all of the content you've already generated and craft a catalogue fully in line with your vision. They will also be able to assist with logo and template design.
In fact, professional graphic designers will have a host of technological tools at their disposal to craft a comprehensive catalogue for your business needs.
This is an ideal solution if you simply don't have the means to create a product catalog yourself, and if you are willing to invest in professional assistance.
Learn more about graphic design here.
8. Incorporate Contact Information
Your customers should never be far from reaching out to you, particularly when browsing your catalogue.
As such, make sure you include relevant contact information on every other page of your catalogue. This may mean highlighting a phone number or website above every page number.
It could also mean integrating your company address in small print at the bottom of odd-numbered pages.
Be sure to include extensive contact information at the front and end of your catalog to help inform purchase decisions.
9. Hire Professional Grade Printing Services
If you're curious about how to make a printed catalogue, prioritize professional-grade printing services. A professional printer can help turn those digital files of your products into a glossy, tangible company catalogue.
It may be tempting to choose a lower-grade printer at this stage in the development game, particularly if you are working within a tight budget.
However, only a professional printer can give you the quality you need when producing a company catalogue. Such printers will offer a variety of options when it comes to paper grade and weight, specialty finishing treatments for your catalogue cover, colour printing, and delivery.
Learn more about catalogue printing services through NEPS today!
How to Make a Catalogue
If done correctly, your catalogue can boost your brand visibility and product sales. If you're wondering how to make a product catalogue, begin by identifying key components of your brand.
Acquire professional product or service photos and generate relevant descriptions for your catalogue items. Develop rich filler content and decide on a catalogue length and size that suits your needs.
Don't be shy about hiring a graphic designer or relying on professional printing services for your catalogue.
New Era Print Solutions is here to help you craft the catalogue you deserve. Start a conversation with us today to learn more!
---