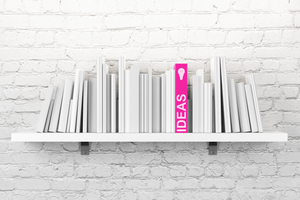 Creative Juices Run Dry? Leave Marketing Material Design to the Pros!
Have you ever been handed a brochure or flyer - and then threw it away as soon as you got home? After a glance, you had already decided whether you wanted to read the contents or not. You don't want this to happen to your printed business materials.
Are you ready to create gorgeous business cards, flyers, brochures, or other printed marketing material for your business? Then consider investing in custom designs.
In this visually-dominated world, having consistent, captivating brand imagery is imperative in order to draw attention to your business. Read on to learn how custom designs can help and why they're worth the initial investment! 
Elements of Good Design
Good design isn't something that comes naturally to people. It requires practice, education, and a knowledge of design practices that aren't common knowledge. This is why hiring professionals to take care of your print design needs is a wise investment. 
Here are some elements of good design principals that go into creating your custom material: 
Line - Lines are used for a variety of purposes, from creating patterns, stressing words, to connecting content. 
Colour - Colour is used to unify branding, invoke emotions, and control the hierarchy of visual information. 
Texture - Texture adds depth and visual interest. This can be through patterns or different materials on a printable surface.
Size - Different sizes of fonts, shapes, and lines help define importance and create contrast. 
Shape - Natural and graphic shapes are used carefully in order to create an aesthetically pleasing design. 
Space - Designers also take into account the space they don't use. This helps define the content and gives the eye a visual rest. 
Value - Light and dark areas create contrast and add emphasis to certain design elements. 
1. Strong First Impressions
In this digital age, you only have a matter of seconds to catch a potential customer's attention. This is true for any kind of marketing material.
Well-designed marketing materials represent your brand in a memorable way. Through a combination of colours, shape, space, texture, and more, designers can distill the essence of your brand in an impactful way. 
2. Stand Out From Competitors 
In order to have a successful business, you need to differentiate yourself from your competitors no matter what kind of industry you're in. Custom-designed marketing material is a great way to do this. 
While pre-made designs may be cost-effective, you can see these designs being used by other businesses and brands. These designs are created to have a mass-market appeal and can't express the nuances of your brand.
3. Building Customer Relationships
When you have custom made marketing material that stands out from the rest of your competitors', your clients and potential clients are bound to notice. Not only does good design showcase your brand accurately, but it also builds an emotional connection with clients.
Good design is able to express not only your business's aesthetic choices but also your business's values and personality. For instance, if you're business has a laid-back vibe that appeals to a younger audience, a designer will choose sans-serif or fonts that look similar to handwriting.
Authoritative businesses that have long, established histories may have a bolder look with lots of geometric lines and impressive serif fonts.
4. Better Communication
Not only does custom design help people learn in a fraction of a second what your business is all about, but it also helps distill information quicker and easier. There are many design rules that professional designers adhere to, such as using a minimum number of fonts and colours. 
Marketing material that isn't professionally designed may appear more chaotic and confusing. If you have a flyer with five different font choices and a layout that doesn't naturally flow with the eye, people are less interested to read the information. 
5. Brand Consistency
If you've never had a professional design your marketing materials, they probably don't have any consistency. They have different fonts, colours, and layouts. While these marketing materials may still look good, their inconsistency makes your brand appear unpolished and unprofessional. 
Custom designs enable you to have consistency throughout all of your printed marketing material, from business cards to marketing brochures. With consistency, potential clients will get a better feel for and recognition of your brand. This builds trust. 
6. Social Media Success
Having a custom design created for your printed materials doesn't have to stay in the printed world. When you have a custom design made, you can carry it over into your website and social media. 
These days, a social media presence is imperative to build trust and rapport with your clients. Social media helps your company appear more accessible, friendly, and trustworthy. However, with inconsistent branding, you'll find that fewer people are able to associate your message with your brand. 
Custom Designed Marketing Material
As you can see, choosing to invest in custom-designed, printed marketing material can aid your business in various ways.
You're building a stronger brand presence with consistent design. Your printed material is able to convey information to your clients in a clear and eye-catching way.
Our graphic design professionals are able to broadcast your brand's messaging with captivating artwork. Through postcards, brochures, flyers, business cards, and more, our professionals will take the time to learn about your target audience for tailored messaging.
Contact us today in order to inquire about our graphic design services!
---