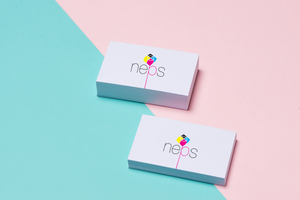 10 Business Card Design Tips for Beautiful Cards
Even though much of the world today is centered around the Internet, one major element of marketing has prevailed--the humble business card.
Every day, 27 million business cards are printed! That means that for every one of your business cards, there are 26.999 million more in competition with it for readers' attention and business.
So your card should probably look pretty great if it's going to stand out from the crowd, right?
Business cards can be a super effective tool for networking and marketing. If you want your business card to do the most work possible, you probably need to step it up when it comes to your card's design!
Keep reading for 10 of our very best business card design tips!
1. Respect Design Principles
Even if you're determined to totally revamp your business card's design, you should be careful not to toss everything you know about the field of design out the window.
When it comes to the design and layout of any given material, remember to respect basic design principles. Pay attention to things like spacing, balance, and shape, as well as how every element of your design affects the business card's aesthetic overall.
Remember--get creative, but stick to what works!
2. Establish a Color Scheme
Using color is one of the most popular ways businesses and designers work to set their own designs apart from the competition. It's an undeniably powerful tool--and it's a tool that should be used wisely!
If your company already has a signature set of colors, try working with these to keep your brand consistent. If not, refer to the color wheel to establish a color scheme that's complementary and artistically appealing.
Oh, and don't underestimate the power of black and white, either!
3. Choose Fonts Wisely
When designing a business card, it's important to be aware of what a small space you're working with. You only have a couple of square inches to get your point across--so you need to be sure you aren't overloading the space with a mess of fonts!
Choose fonts that are easy to read. They should look good on the small scale you're using them, and you should never overload your business card with more than 2 fonts!
4. Watch the Edges
Many people are tempted to contain their card's design with a border along the edge of their card. If you're printing your design (and of course you are!), understand that borders don't often look right on as small a scale as business cards. The tiny size means small imperfections in printing will be super noticeable.
Ditch the borders and opt for full-color bleeds of 3-5mm that'll help your edges appear clean and sharp.
5. Step Up the Material
Most business cards are printed on the same sort of cardstock paper. Since so many people use the same material for printing, you may not have put much thought into the stuff you're printing on!
Cards printed on thicker papers tend to feel more high-quality. They seem more substantial overall, and they're more likely to stand out in a stack of cards printed on the same old paper as everyone else's.
6. Emboss It
Another way to step up the luxury-feel of your card is to put some thought into its texture. Studies have actually shown that, when someone engages more than one sense in an experience, their recall of that experience is better. So--if you can get your audience reading and feeling your card--they're way more likely to remember it, too.
Embossing some or all areas of your card gives it a 3-dimensional feel that can help you to amp up the style of your card. Especially when it comes to simpler, sleeker designs, embossing can be a great way to spice up your business card.
7. Incorporate a QR Code
Graphic design is always changing. It's no secret that the business world is changing, too. Consider keeping up with the times by incorporating a QR code into your business card's design.
QR codes offer loads of benefits; they can help you save space by offering another platform for including information right there in readers' hands, and they can provide a connection between your written and online content.
QR codes are a sleek, easy way to step up your game.
8. Balance Words with Visuals
We've all sat through the presentation from the guy who loaded his slides up with huge blocks of text. Maybe that guy didn't know that, sometimes, visuals really do speak louder than words!
In the small space you've got to work with on your business card, it's important that you strike a balance between text and visual content. Whether it's an image, logo, or other graphic, at least one side of your card should incorporate a visual element in a major way.
Think of visual elements as attention-getters. What's the point in designing a card at all if you're not going to grab anyone's attention with it?
9. Take Advantage of Your Space
Even though the canvas you're working with while designing a business card is...well...tiny, it doesn't mean you can't still get creative. Take chances. Try something new.
The only things your card really, really can't exist without are your name, position, and contact info. The rest is yours to play with! Have fun with your design. Get creative, take a risk, and make that card stand out as something that's as unique as your services.
10. Keep it Simple
All that said--remember to keep things simple.
While the classic, boring business card is soulless and overdone, it's important not to overwhelm your reader with whatever design you do strike. There's power in simplicity and there's elegance in minimalism.
Make sure whatever style, material, and design you choose are practical and legible. Although design and innovation are important for setting your card apart from the crowd's, your design should never overpower the purpose and message of your card!
Want More Business Card Design Tips?
Your business card does a lot of work for you, so it's important that you take its design seriously!
For more business card design tips and services to help you get your final draft printed and into the world, check out our site!
---