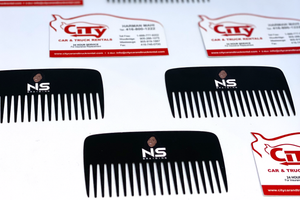 Let Your Brand Pop out with Die Cut Business Cards
Are you thinking about using custom die cut business cards to promote your company? It is worth the effort to invest in these cards for your marketing and advertising needs.
They are unique and stylish and could give you the excellent results you want. 
This article discusses the benefits of die cut business cards and how you can use them to your advantage.
Die Cut Business Cards Stand Out
What's the right business card for you?
Die-cut business cards convey the professional image of your company and make you stand out from other companies in your industry.
Instead of using regular cards, you have the benefit of using die-cut cards. Because of their unique appearance, they give you an edge for your marketing strategy.
You can produce them in different shapes and sizes, so they stand out from your traditional cards. You also have the benefit to customize them according to your needs.
Focus on the unique shape of the cards you want and implement this idea. For example, you may want to create cards with rounded corners and making them with certain colours, and special materials.
Die-cut cards are elegant and have a powerful impact. They are impressive to the masses and give you an upper hand over your competitors.
They are Memorable
Avoid wasting money on plain business cards.
To make an impression on your prospects, you can create beautiful and memorable business cards.
Because of their distinctive designs and appearance, die-cut cards are more memorable. These cards help people to remember your company and the type of services you provide. 
The more you impress people with your die-cut cards, the easier it is for you to connect with more customers. You also have a greater opportunity to make more future sales from your marketing efforts.
Die-Cut Cards are Affordable
If you have concerns about your marketing budget, you have the option to use affordable die-cut cards.
You don't have to worry about using cheap business cards with bad designs. This could ruin your brand image and you may also have a difficult time reaching your target audience. 
For these reasons, you need to focus on creating cards that are cost-effective and made with superior quality.
It is better to use die-cut cards because they are attractive and help you to gain the positive exposure you want for your business. 
You can buy them in bulk to use as affordable, promotional marketing materials. 
They are Attractive and Convenient
People tend to dispose of boring and unattractive marketing products they receive. 
If you're not getting good results with your brochures and flyers, you have the alternative to use die-cut cards. They are small, discreet, and can easily fit inside a wallet or purse.
These beautiful cards give you the chance to showcase your business in a convenient and professional manner. You also have the confidence that people are less likely to throw away these cards and will keep them as future reference.
Before you make your cards, you need to keep in mind your target audience and the type of services they need. Use this information to create the perfect marketing materials.
You Get Long-Lasting Effects
Unlike traditional marketing, you can use die-cuts for your permanent marketing strategy. They will never go out of style and will continue to help you reach more prospects.
Each time customers look at your card, they will feel the need to use your service. These cards assure you of the successful marketing of your company.
They Have High-Quality Designs
Do you make business cards with professional, eye-catching designs?
Your business card designs matter. Using a selection of creative die-cut cards with quality designs can help to distinguish your brand.
You can also make cards that reflect the personality of your business.
You need to get in the habit of handing out your cards to people, so they will have information about your business.
Using die-cut cards is a marketing technique that you can use at special events such as conventions, trade shows, conferences, and other events where you can give cards to potential customers.
You can even use these cards to start conversations with people you meet at these events.
They are Versatile 
The cards you create are suitable for various purposes. Regardless of the type of business you operate, you can create a great set of die-cut cards that fit your needs.
They serve as versatile marketing tools that you can use to inform people about your business. On your card, you can include a dynamic image of your business, the name of your company, logo, contact information, and other essential elements.
Gain Awareness for Your Brand
The marketing tools you use are effective for the proper branding of your business.
If you're struggling to gain awareness for your brand, you will find that die-cut cards will help you to achieve your goals. 
These cards are different, so they can help you to build a strong brand identity. 
Ensure the Success of Your Company
Don't waste your time using standard or plain business cards that don't work for you. 
When you're planning your marketing strategy, do not overlook the power of using professional die cut business cards.
This is an effective strategy that grabs attention from people you want to target. You have have a better chance of getting satisfactory results using these elegant cards.
Do you need professional assistance in getting a collection of custom cards?
If you want to save time creating and printing your own unique set of business cards, you can visit our website to learn how we can help you. 
---