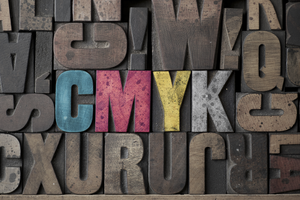 Are Your Printing Needs Being Met In-House? Learn Why Outsourcing Works
If you're struggling to meet all of your printing needs in house, it may be time to turn to a professional and use an outside printer.
If you're unsure about the process or the costs, know that these people are professionals that help people print every day. You'll be in good hands and you'll save a lot of time, money, and stress in the long run.
We'll go over everything you need to know about outside printers to see if this is the right move for you and your business.
Why Should You Look to Outsource Your Printing Needs?
By outsourcing your printing you can take a huge weight off of your shoulders. You're likely familiar with the struggles many businesses face trying to print their own materials.
Maybe it's equipment that isn't reliable or it's employees that don't have the knowledge or bandwidth to keep up with it all. Whatever the reason, outside help will make this process a lot smoother for everyone.
From promotional items to business cards, you likely don't have the capabilities to print these items in your office. And if you do, the quality may suffer.
A Printing Company Saves Time
Think about all of the time you and your colleagues spend on printing. From fighting with the printer, changing toner, and designing the documents, there are countless hours spent on printing weekly or even daily.
After all of this time, you likely aren't even that thrilled with the finished product. Office printers usually aren't made to handle unique promotional content.
These printers will move slowly trying to produce what you need and the output will usually be subpar. There's nothing worse than someone waiting to go to an important meeting and you're still trying to get their documents to print.
Waiting for print materials or not being able to produce them at all could really make or break your business.
Outsourcing Will Save Money
There's the age-old saying that time is money. When it comes to printing, this couldn't be truer.
Think about all of the time employees spend printing and designing materials. This time could be much better served in handling other, more important tasks.
If you're having to do a lot of revisions and preprints, chances are, this is costing you money as well.
Every time you have to reprint something you're wasting paper and ink in addition to these people's time. Specialty paper for promotional materials such as business cards, invitations, brochures, or flyers, isn't cheap.
According to the Environmental Protection Agency, wasting paper isn't good for the environment either. Paper products make up about 68.1 million tons of discarded materials. 
The World Counts, reports that offices in the United States use 12.1 trillion sheets of paper a year. That's a lot of trees. 
Wasting these materials on costly reprints can really add up. You could have used that money and had a professional printing company complete the project from the start.
Additional Design Help
Many times, promotional and print materials are being designed by someone who may not know what they are doing. While they get the job done and do the best they can, there may be a little over their head.
This is where a professional printing company can be a great resource. You can utilize their design expertise to take your materials up a notch. You'll have meticulously designed print work that looks professional and polished.
Utilizing a professional designer will really increase the quality of your products. They will work with you every step of the way to ensure you're happy with the results.
Outside print designers will mock-up samples for you to look at, show you different materials to print with, and listen to your feedback to make sure you're happy with the end product.
Having a professional design your material will take the pressure off of your internal staff and free up their time to get back to their main job as well.
Higher Quality Materials
Typically, printing is done on everyday printing paper. This paper looks cheap, tears easily, and it isn't wowing your potential customers or clients.
Professional printing companies have access to thousands of different materials and paper options. You'll be able to choose from several different materials depending on the scope of your product.
Most of the time, your internal printers aren't even capable of large scale printing or printing on promotional items. This is where a professional printing company can swoop in and save the day.
A professional printing company will have card stock and paper options that can make even the most mundane presentations seem sleek and expensive.
Free up Internal Resources
The most important way a professional printing company can help you is by freeing up your internal resources. Your staff has their own jobs to do and these usually keep them pretty busy.
By trying to save money and have someone who isn't qualified running your print jobs, you'll likely spend more money in the long run.
Not only are you paying for their time but you're also wasting ink and paper.
Outsourcing this work will free up everyone's time to focus on their more important tasks. You'll have more time to focus on winning new business or servicing clients if you're not constantly worried about getting your printing done.
The Bottom Line
The bottom line is that outsourcing for your printing needs can save you both time and money.
Free up internal working hours by taking print projects out of your office. Everyone will be able to focus on their jobs instead of fighting with the printers.
Think about all of the stress and agony that will be lifted if you don't have to deal with outdated software and old printing machines anymore.
You should consider how much the quality of your print materials will improve as well.
If you're ready to take your print materials to the next level and let a professional help your business grow, get started here.
---