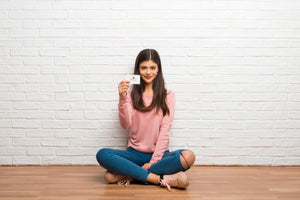 Always In Style: Why Business Cards Matter
Think business cards are useless in the digital age?
Wondering what business cards can do for your business?
While technology has come a long way in recent years, business cards are still as effective as ever. Great business cards serve as a great networking and marketing tool and offer a lot of versatility. You can use them to tell potential clients and partners what you do and what services you provide.
If you need a little bit of extra convincing of why business cards matter, look no further. Below we'll tell you why business cards are still essential for professionals and businesses in the digital age.
1. They're Convenient
One of the best things about using business cards is that they're still one of the most convenient options out there for quickly giving someone your contact information, social media info, or business information.
Whether you're out at a professional networking event, meeting with a potential client, or striking up a conversation with someone at a coffee shop, you can always pull out a business card within seconds and give it to anyone interested in your business. By giving someone a business card, the person will know exactly how to keep in touch or follow up with your business later on.
Pulling out your phone and exchanging information can work well too, but it takes more time and doesn't always work when you're on the go.
2. They're Professional
Another benefit of using business cards is that it can make you and your business appear to be more professional.
Like it or not, appearances matter. Pulling out a business card at a networking event or when talking to a client, it can help you seem more like the real deal. It will help you give off a great first impression to anyone you meet as part of your business activities. It will also help you make the most of a professional networking event or a meeting with a client. 
Even though business cards are very cheap to buy, having them shows that you have invested in yourself and your business. It shows that you care about how you come across to others and that you're eager to stay in touch. It shows that you're serious about getting clients and doing great things with potential partners.
While it may sound simple, using business cards can be very effective in making you seem more professional to the people you meet.
3. They're Versatile
Contrary to what some people believe, business cards work in more situations than the occasional networking event. Business cards are extremely versatile and work in almost any situation that relates to your business or brand.
You may choose to give it to your customers to make sure they always have your information on file and in close reach. You may want to leave a stack of cards at your reception area so visitors can always get your information and take it with them when they leave. If you do promotional events in your city, you can set business cards in your booth or at your table for people to pick up.
The possibilities for using business cards are endless, and contrary to what some people may believe, old-school marketing techniques will always work great when marketing a business. Business cards are still a great marketing tool that you can always carry with you. They work for you to help you give off a great first impression to people interested in your goods and services.
4. They're Technology-Free
While technology can allow people to stay in touch, there can be issues from time to time when you need to use it to connect with clients or customers.
For example, if you're attending an event in a rural area that doesn't have a good phone signal, it may be difficult to pull up your LinkedIn profile on the spot. Additionally, smartphone batteries go dead eventually. If you meet someone when you have a dead smartphone you may have some difficulty adding someone's number to your contacts.
It's also important to realize that many people, particularly those in the older generations, still don't have smartphones or don't know how to use them very well.
While technical problems are rare, business cards are great to have when you need to exchange information but the technology isn't cooperating.
5. They're Easy to Get
One of the best things about using business cards is that they're very affordable and you can get as many as you need quickly and easily. You'll be able to get a year's worth of business cards for just a small investment, and will be able to use them on a daily basis.
Compared to other marketing and advertising options, promotional items and business cards are a steal and far outshoot their cost in their effectiveness. They offer a great return on their investment.
Business cards, if used right and often, can make marketing and promotions for your business quick, painless, and easy. These affordable marketing tools help more people to stay in contact with you and your business. They'll ensure that you're remembered everywhere you go.
Understanding Why Business Cards Matter
While you may not have realized their importance before, you should be starting to get a good idea of why business cards matter. Great business cards can set you apart and do wonders for your marketing and networking efforts. You may want to ensure you have some business cards of your own if you want to see the full effects for yourself.
Ready to find the perfect business cards? Contact us today to get started and to learn more about what we can do for you.
---