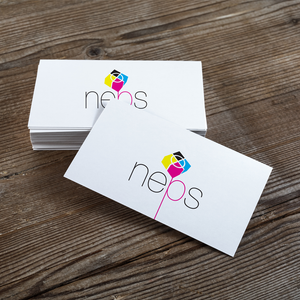 7 Critical Tips on Creating an Effective Business Card
Any business can have a business card. However, a good business card will help your business brand spread even further than it has already. Choose one that will maximize the potential of the company or the individual to getting new potential clients.
Many successful businesses owe part of their success to business cards that not only leave a lasting impression but are also functional. So how do you create effective business cards?
7 Important Steps to Creating an Effective Business Card
The following are some critical steps that you require to create a business card that is both functional and a clear representation of your brand. And yes, business cards are a must-have. They are one of the most important tools of networking.
Direct and Straight to the Point
For a card to be effective, the information on it must be direct and to the point. A card is very limiting because of the size but it can easily make or break your business prospects. Among the qualities of a good business card, is relevant information.
Relevant information includes the name, contact information, location, job title, the name of the company and the logo as well. It is vital to have all this in a card because one client might talk to people from four or more different companies.
An effective card will remind the client of the benefits of working with you and your company. Ensure that your card stands out for all the right reasons because, in the business world, it is always a competition and an effective business card is one of the tools for success.
Legibility
Many business people make the mistake of decorating their business cards with fancy fonts and colours. There is nothing wrong with decorating or loving pretty things, but if you expect your clients to take you seriously, then your business cards need to be serious as well.
People often judge a book by its cover, it is important to stand out, but for the right reasons. The best idea when it comes to business cards is to ensure the recipient can easily read all the information on it comfortably. Illegibility leads to lack of interest and potential loss of clients.
Always keep in mind that you need your clients more than they need you, hence it should be easy for them to read your information.
Coverage
Once the information you need is on the card, let the rest of the space remains blank. It is better to have an empty space than to fill the card with unnecessary information.
You do not have to write on both sides of the card. Often when you hand out a card to a potential client, they might want to write something on it that will remind them about your meeting.
Filling your card with information on both sides might limit the client's ability to remember you. Always keep in mind that too much of something is poisonous. You keep your clients more interested by letting them know only what is relevant to your business.
Acquire Professional Help
Most of us believe that we are artistic, and it might be true. However, cards a huge part of the success of a business. Therefore, it is more beneficial if you let a professional designer create an effective card for you and subsequently print them.
You can give an idea or two, but unless you have professional training on card making, it is vital to let someone with experience create the best business cards, ones that will have a positive effect on your business.
Other items in your office like your envelopes and other materials in the office also need to have a similar theme to your cards. This is an effective way of creating an impressionable brand.
Know Your Audience
Some people are lawyers; others are chefs or bakers. Your business cards are important in that they must reflect your profession. A lawyer's card needs to be serious in terms of the colour and information because it is a serious profession where the issues at hand are sensitive.
For a baker it is different. He or she can have colourful cards that stand out and attracts the attention of pastry lovers. A good businessperson needs to learn their audience or potential clients and design cards that will stand out among these people.
Simply ensure that your card emits professionalism.
Finishing
The finishing of a card is just as important as the information that is on it. There are many ways to ensure that the finishing is on point. This ranges from the type of paper you use, the design of the paper, size, the colour and other things that may not seem much but make all the difference.
Paying attention to detail is more important than many realize. As a businessperson, it is vital that you ensure your cards are not only functional, but the finishing is impeccable.
Your cards will be more effective. It will be harder for clients to throw away cards that have a perfect finishing, and this fact translates to more potential clients. Here are 10 reasons business cards are effective.
Call to Action
Just because a card should fit the audience and only have relevant information, does not mean it cannot serve different purposes at the same time. It is acceptable to create a short and relevant message whenever you have an offer or when you want your clients to visit your website.
Thanks to technology, digital business cards are available as well. You can also place advice or relevant information that might help your client in one way or the other. Not only will the cards serve two different purposes, but also, they will be more memorable to the clients. They will spark a conversation and attract more attention to your business.
Are You Ready to Create Effective Business Cards?
The above tips will allow you to come up with the best ideas and create the most effective cards for your business. Always remember that a good business card has the potential to help your business grow because they lead to proper networking.
Feel free to spend little more on effective business cards, and seek professional assistance, your business needs it. Contact us for print, design, web, marketing, and finishing treatments for all your business' printing needs.
---