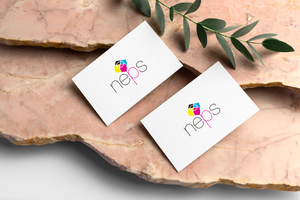 Why the Business Card is Still Effective in 2021
Did you know that there are 27 million business cards printed each day? Even with all of the technological advancements that make digital marketing a necessity for businesses, business owners still opt to have their own business cards. If you don't have your own business cards, 2021 is the year to get started.
Read on to learn about why business cards are still an effective way to advertise your business. 
It's Professional
Knowing how to advertise your business on different social media platforms takes a lot out of companies. How can you prove to be a professional while making Tik Toks or tweeting the latest meme? It's difficult, we know.
Luckily, with business cards, you will always exude professionalism. This is one of the most underrated benefits of having a business card. Perhaps, the best benefit is that you can pass them around to whoever you come across at any point in time.
Are you on your lunch break when you come across a prospective customer? Instead of telling them to pull out their phone and follow all of your social media pages, hand them a crisp business card that has all of the information they need listed out already. Congrats! You just build a relationship with a client.
The Most Basic Form of Business Etiquette
Using business cards as one of the ways to advertise your business is the most basic form of business etiquette, but still a necessary one. Imagine, you are speaking to a potential customer about your business and they ask for your card, but you don't have one. That's embarrassing, and likely puts a bad taste in the potential customer's mouth about your company.
Along with potential customers, business cards are great to pass out to other business owners. When you provide your information to another business, there is a potential for collaboration in which both companies can grow. It's been a tradition to give your business card to someone who offers you theirs, so it is important to always keep them handy.
Customization Options
The best way to advertise your business is to create something that is uniquely yours. This is exactly what a business card can take on.
Customization can lead to a great business card or one that people won't find engaging. Because of this, it is important to follow a few tips to advertise your business with customization:
Don't fill a business card with too much information
Don't add too much text
Get creative with an engaging image
Add only the essentials
Because of customization, business cards are becoming more creative than ever. It is important to know where to advertise your business and how. When you are considering your business card design, keep these 2021 trends in mind:
Translucent Cards
A translucent card gives off a futuristic vibe that will remain in the mind of consumers. They may even remain in the hands of consumers because they are too cool to throw away.
Some of the common characteristics of translucent cards are opaque graphics and text. It may even be beneficial to split the card into a textured side and a translucent side. Having a textured side allows the logo to pop while the translucent side provides a "wow" factor.
Dark Background Cards
When you think of business cards, you may picture a white rectangle with basic words scribbled across. No longer are the days of boring business cards. The biggest 2021 trend you'll see popping up in the world of business cards is dark-colored backgrounds with multicolor gradients.
These aren't just your average color gradients either. Instead, of common colors from the color wheel, we are talking about pearl tones that shimmer against the dark background.
QR Code Cards
Those who decide not to get a business card may do so because they believe they have too much information to fit into one rectangle. Luckily, in 2021, QR code cards are becoming more common.
Because of the pandemic, more people than ever became familiar with QR codes as many restaurants opted for them instead of physical menus. This means more people than ever understand how to use them and are ready to scan when they see one.
With the addition of a QR code on a business card, you can send your client to whatever link you want. This could be your own portfolio or the website for your company. If you have multiple links and pages you want a consumer to visit, consider setting up a link tree where they can find all of the links on one page.
A QR code makes it easier than ever for people to look up information. Some people stuff a business card in their purse, pocket, or wallet and forget to look up the information later. When they see a QR code, they are more likely to look up the information because it takes little to no work.
BIG Text
You should know by now that a business card stuffed with information is not going to get you anywhere. It is important to use as little text as possible to make someone engaged.
However, when we say little text, we don't mean small. In fact, making the text you do have big can help your business stand out.
By placing large text in the center, there is little space for any white space. The best part is that big text gets straight to the point.
Advertise Your Business With Business Cards
Marketing trends are far from boring because of innovations and techniques available. Even business cards can get customized in ways that make people forget digital advertising even for just a second. Use business cards to your advantage this new year by following this guide!
Are you ready to advertise your business with your own personalized business card? Contact us today to get started. 
---