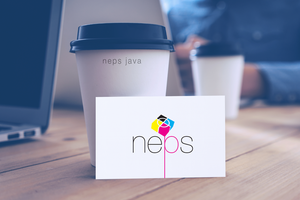 How Modern Business Cards Can Promote Your Online Business
Business cards for an online business may sound like an oxymoron. Why would you need a physical card for an online site?
When it comes to business, first impressions matter, you have seconds to grab your potential client's attention. This is true online, but it counts in person too.
Modern business cards have the power to drive customers to your website. Not only that, but they're a powerful marketing tool.
Business cards help you market your business and reach new audiences. They're affordable and impactful.
Curious to learn what you can do with your business card and how to design one? Keep reading to find out more.
How to Market Using Business Cards
Going online doesn't mean you can't continue to grab customers in person too. You can use business card advertising as one facet of your marketing plan.
When you're designing your card, keep in mind that it's not just your calling card. It's a way to offer value to your customer. You can add a QR code or discount code to the back of your card.
That way, your customer is incentivized to visit your site. You can also offer a referral scheme to get people to share your information on the back of your card.
Modern business cards provide you a powerful tool to do physical marketing. You can give your card out with gifts or if you're sending mail campaigns, you can include your card as well.
People keep business cards nearby in their offices. You'll be top of mind when you send out an interesting and well-designed card.
Using business cards is an affordable marketing tactic. In addition to online advertising, business cards get your company extra attention. Within your budget, of course!
What Goes on a Business Card
It's your choice what you want to share on a business card. But the basic premise is that you're sharing how to reach you with your customer. Include your name, position, and address or phone number.
If you want to drive customers to your website, make sure you prioritize the website URL on the card.
You can also include QR codes, referrals, or reviews on the back. You can even use the back of the card to showcase your product or a photograph to personalize it.
Your card is a chance to show off your personality. You'll want to make a good first impression. Catch your customer's eye with an interesting or elegant design.
You can use imagery and font to stand out from your competition. Also, consider the quality of the card stock and the card finishes.
Practical Design Tips
Now that you know what you need to keep in mind, you'll want to consider practical design tips. You can use graphic design principles to help you create eye-catching cards.
When it comes to designing your cards, you'll want to keep a few things in mind.
Logo
Your logo is a great way to convey information about your company. Some logos are funny or include an image that tells about your brand.
Other logos are elegant or simple. It might even be just your company name.
Make sure you have a high-quality version of your logo to use on the card. You won't want anything looking pixelated or blurry. Vector is the preferred format for optimal output results.
Branding
Your business card represents your brand. That means you'll want to keep your card design in keeping with your branding elsewhere. Use the same fonts, colours, logos, and designs that you're using everywhere else.
This is one of the most important parts of communicating your message to your buyers. They need to know what you stand for. They'll find you trustworthy if the design is consistent.
Graphic Design
Don't be intimidated when it comes to graphic design. Certain principles will always help you create a harmonious design. Pay close attention to elements such as spacing and alignment.
Try to align your text and images to each other. Keep an eye on composition as well. When all the elements of your card look good together, it will be pleasing to the eye.
You can use an "X" composition as a shortcut. Try to imagine an invisible X across your card.
The most important information should be centred and in the middle. Less important text or images can sit farther from the X's centre.
Another important thing to keep in mind is your cards hierarchy. You'll want the most important words, such as your website, to be the biggest. Less important information, such as your physical address, should be smaller.
Colour
Don't forget about colour. Different colours have an impact on our psychology. Of course, everyone has subjective ideas about colours.
But overall, certain associations are common. For example, most people find red a colour of passion but also of danger.
Orange is often associated with this same passion. However, orange is also associated with friendliness, warmth and doesn't carry negative associations.
Take into consideration colours and what they convey when you design your card. Try to use colours that harmonize well together.
Some colours paired together can make it harder to read. For example, bright orange and deep purple paired together can make the purple hard to read.
You can experiment with your designs and colours. That way, you'll find a match that works with your design and branding goals.
Benefit From Printing Modern Business Cards
Creating your modern business cards will drive traffic to your online business. Whether fully online or hybrid, cards are a powerful marketing tool.
They are affordable and can provide you with a marketing push to get clients online. Using solid designs, you can create eye-catching cards to wow your clients.
Interested in quality graphic design or printed materials for your company? Be sure to check out our business card offerings and other services today!
---